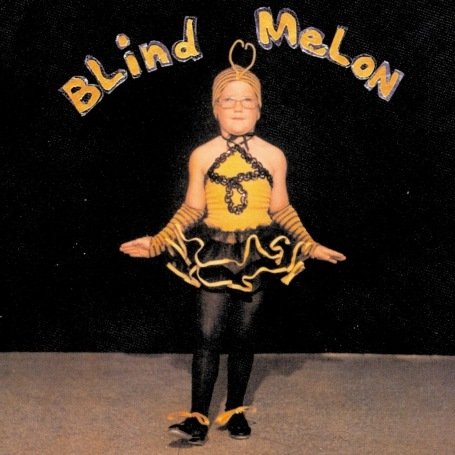 The Bee Girl
It's known as the Bee Girl music video, and if you ever saw it, you probably haven't forgotten it. It was a very popular music video back in the early 90s for the song "No Rain" by the rock group Blind Melon.
I had never even heard of it until a few days ago. A healthcare attorney in Boca Raton, Fla., by the name of Webb Millsaps, had called to introduce himself and see if he could come by the PCE Media offices to discuss my Aspertools book and neurodiversity. He followed up our meeting by emailing me the Youtube link for the video, saying he thought it would resonate with me.
The video opens with a young girl, dressed up as a bee, tap dancing on a stage. It's a bit reminiscent of "Litte Miss Sunshine." But then the audience responds with hoots and laughter, and the little girl runs off the stage sobbing.
From then on the video intersperses scenes of Blind Lemon playing "No Rain" in an open flowery field with scenes of the Bee Girl walking through a grey urban landscape, performing her dance. People give the little girl disapproving looks and shake their heads. She's different and doesn't fit in. Worse, she's completely alone.
Finally she comes to a gate. She opens it to find that it leads to a field, where she's greeted by a diverse group of people – men, women, young, old, black, white. They're all dressed in bee costumes like hers and they're dancing joyously. The field is the same field where Blind Melon is playing.
Despite the happy ending, when the video was over, I started to cry. Webb was sure right about it resonating with me.
Brain Stereotypes & Stigmas
I wondered how a music video could have that effect on me. Then I realized why. It was the same reason I wrote Aspertools. We live in a one-size-fits-all world, and it can be a pretty rough place if you don't fit in. And there are lots of folks who don't fit in. America's got all kinds of diversities: skin color, language, ethnic origin, body build, sexual preference, etc. Though I'm not saying that all of our prejudices have gone away, I do think that most of them aren't acceptable any more. But there's still one last acceptable bigotry, and it has to do with our brains — neurodiversity.
If you start listing all the kinds of different brains – do it alphabetically and we'll start with ADHD, Asperger's and autism, then on to depression, dyslexia and epilepsy, and end with schizophrenia, sensory integrative disorder and Tourette's  — I think that the so-called neurotypicals are in the minority. If that's the case, why is it so hard for society to recognize that each of our brains is wired differently? That one size does not fit all, no matter whether it's in the school room, the workplace, or just walking down the street, like the  Bee Girl in the No Rain video.
So I think it's time to realize that there's plenty of room in this world for individuals such as Aspies and Bee Girls. Folks like Webb Millsaps understand that. When we met, Webb told me there were three reasons he wanted to meet me. One was that he was intrigued by the father and daughter story behind Aspertools. One was that we had similar backgrounds, but in reverse. He had started out as a screenwriter, then became a lawyer. I had started out as a doctor, then became an author and documentary maker.
His third reason was personal, so all I'll say is that Webb said he was attuned to people who feel like they don't fit in. Like the Bees in the video. He said he thought he and I were Bees in a way. And maybe he's right.
The "Bee Girl" Today
BTW, here's an interesting postscript. The Bee Girl was played by a 9-year-old girl named Heather Deloach. She became an actress but when parts dried up, she opened up her own business, called Sweet Bee Candy Stations and Event Planning.
Summary
Reviewer
Review Date
Reviewed Post
Author Rating